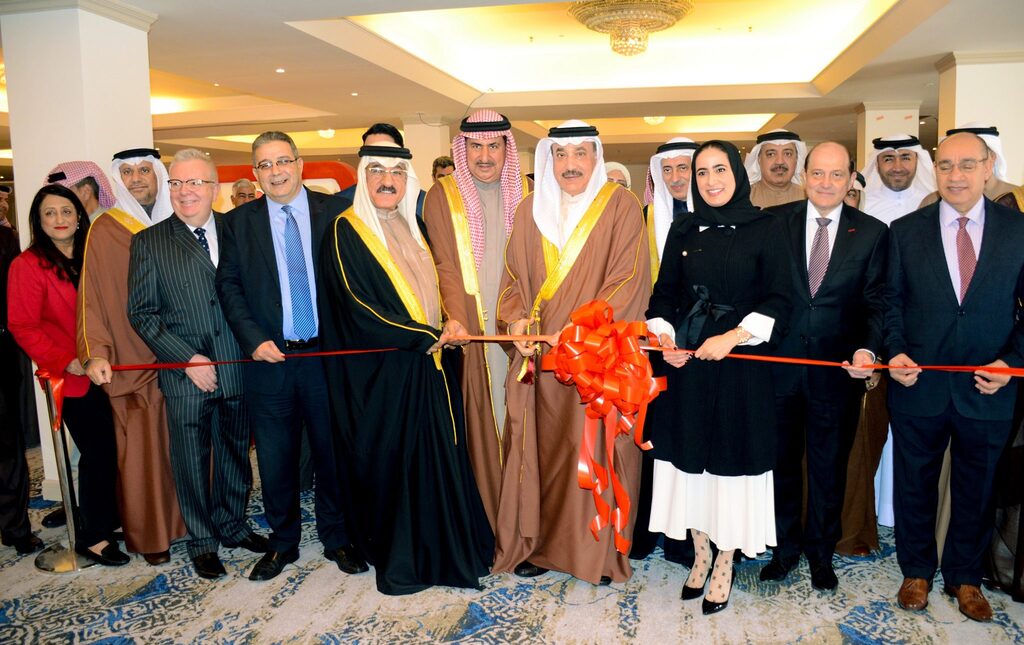 University Participation in Bahrain Exhibition for Training and Education Pre-Employment 2020
The University participated in Bahrain Exhibition for Training and Education Pre-Employment 2020, which was held under the patronage of HE Jameel bin Mohammed Hamaidan, the Minister of Labour and Social Development at the Gulf Hotel Bahrain Convention and Spa for 2 days (03rd -04th February). Many universities, vocational and educational institutions and training centers beside few consultation agencies participated in the exhibition.
The Exhibition was inaugurated by HE the Minister in the presence of Professor Ghassan Aouad, University President, Ms Ruqaya Mohsin -Director of Marketing and Public Relations, Mr Abdulla Al Khaja -Director of Administration and Finance and other VIP guests.
The exhibition attracted secondary school students along with their parents, University graduates, and jobseekers in addition to the training and recruitment agencies. During the exhibition an interactive presentation been delivered by Ms Ruqaya, demonstrating the University programmes, providing career advice and other essential information that student mainly inquire.
The primary purpose for the participation was to illustrate and deliver the best guidance to students by introducing them the specializations offered by the University for both existing and the hosted British programmes from London South Bank University.