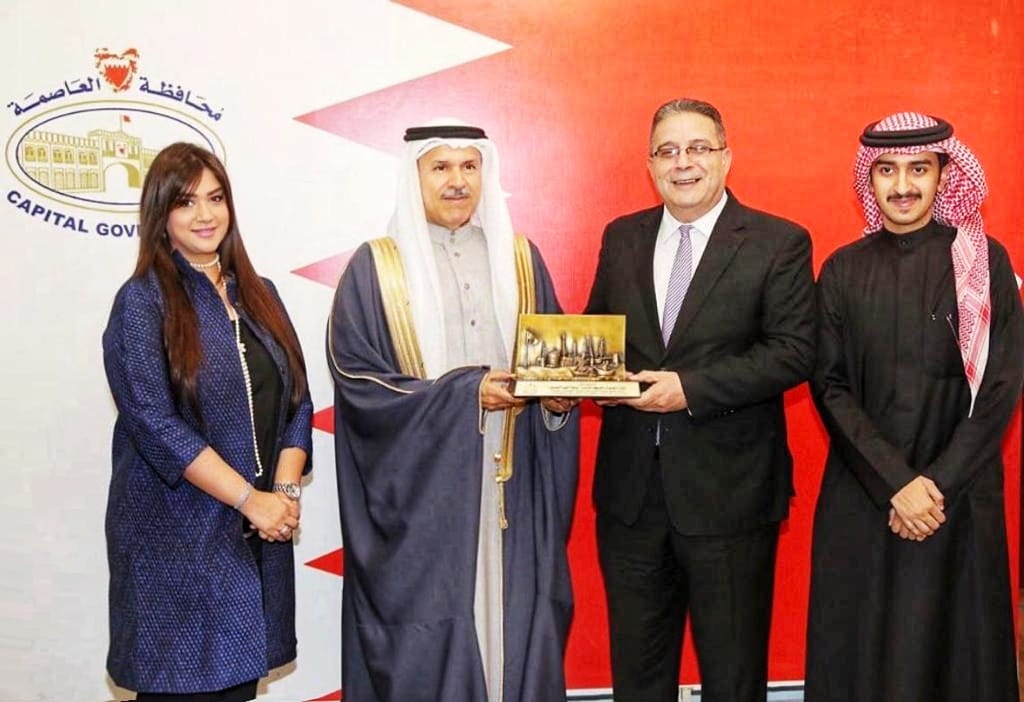 ASU awarded Best Decorated Building for the 5th Time
For the 5th year in a row, the university was awarded as the best decorated building in the educational sector in the competition organised by the Capital Governorate under the patronage of HE Sheikh Hisham bin Abdulrahman Al khalifa, the Capital Governor. Many institutions and companies participated in the competition held in conjunction with the Kingdom's glorious national day celebrations to maintain values of citizenship and belonging to the community.
Professor Ghassan Aouad, the University President received the award during the ceremony which was attended by Ms Ruqaya Mohsin, the Director of Marketing and Public Relations and Mr Abdulla Al Khaja, the Director of Administration and Finance.
The competition provided an opportunity for the government and private institutions to participate in the Kingdom's National Day celebrations by decorating buildings, highlighting the cultural and urban face of the capital city.
The President expressed his happiness with the University's victory and pride in participating in the competition. He praised the efforts made by all the University for this achievement, which reflect a great impression about the University culture.
He also thanked the Capital Governorate for organising such competition that promotes the values of citizenship and belonging to all segments of society. He pointed out that the University in its role as a Bahraini educational institution, is proud to share its celebrations with the national holidays.