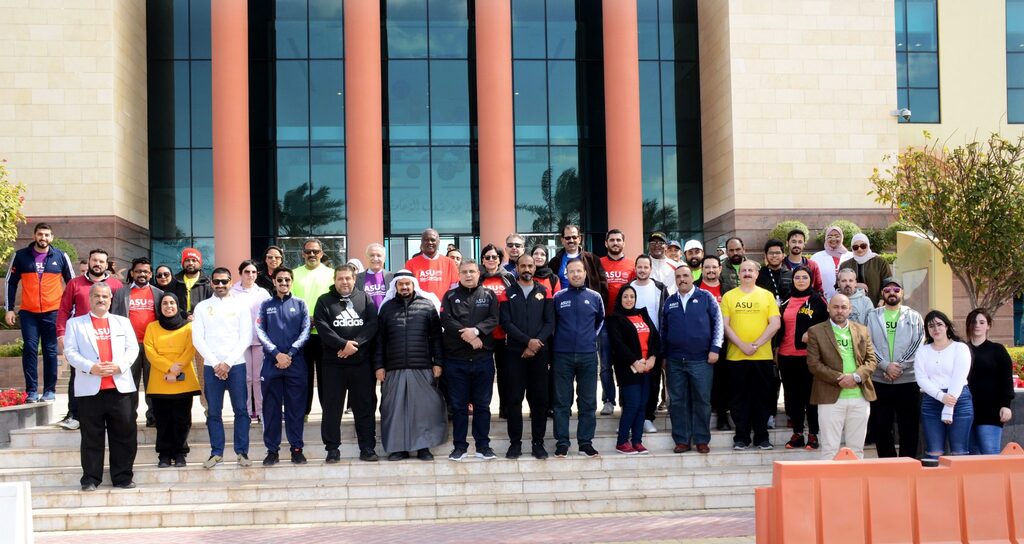 Bahrain Sports Day at Applied Science University
In conjunction with the Bahrain Sports Day celebrations of the Kingdom, Applied Science University organized various sports events with the participation of the academic and administrative members and students. The sports events included crossfit, tug-of-war, air hocky, volleyball, darts, table tennis, chess, domino, foosball, billiards and fifa .
The event aimed to enhance the concept of "sports for all" and make it a lifestyle for promoting public health among people. The sport day continued from 11 am to 5 pm and attendees participated in various games and competitions.
The University is keen to revive the activities of Bahrain Sports Day each year since it was launched by the initiative of His Highness Shaikh Nasser bin Hamad Al Khalifa, Representative of His Majesty the King for Charity Works and Youth Affairs,National Security Advisor, Chairman of the Supreme Council for Youth and Sports, Honorary President of the Royal Equestrian and Endurance Federation. The event is an extension of the care provided by the University administration to support sports activities.