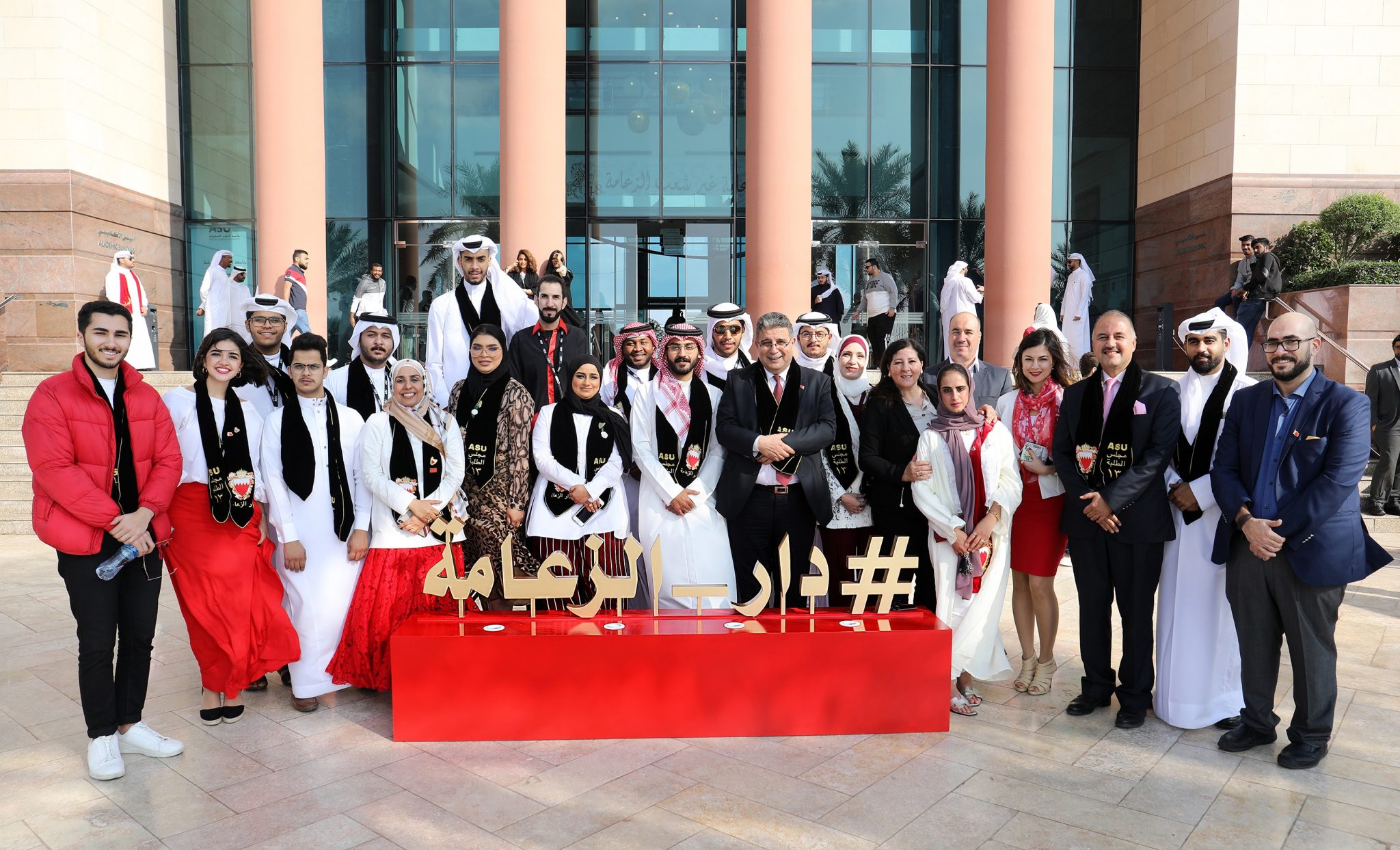 The University celebration for Bahrain's National Day and the 20th anniversary of His Majesty King Hamad bin Isa Al Khalifa, King of the Kingdom of Bahrain, Accession to the Throne.
In an environment full of joy and activities, a celebration of Bahrain's National Day and the Accession of his majesty King Hamad bin Isa Al-Khalifa event took place at the University campus in the presence of Professor Waheeb Alkhaja, Chairman of the board of Trustees and Professor Ghassan Aouad, the President of the University. The event was organized by the Students Council under the supervision of the students' services office.
The event started with several Khaleeji Poets performances that were highly appreciated by the enthusiast audience. This was followed by a tour to the food trucks and traditional games. Also, the programme included Bahraini traditional folk dance called "Ardha", in addition to other cultural activities such as "Henna Corner" that was arranged and prepared by the women's club. The event concluded with a performance by the Bahraini Singer Mohamed Al-Tamimi.