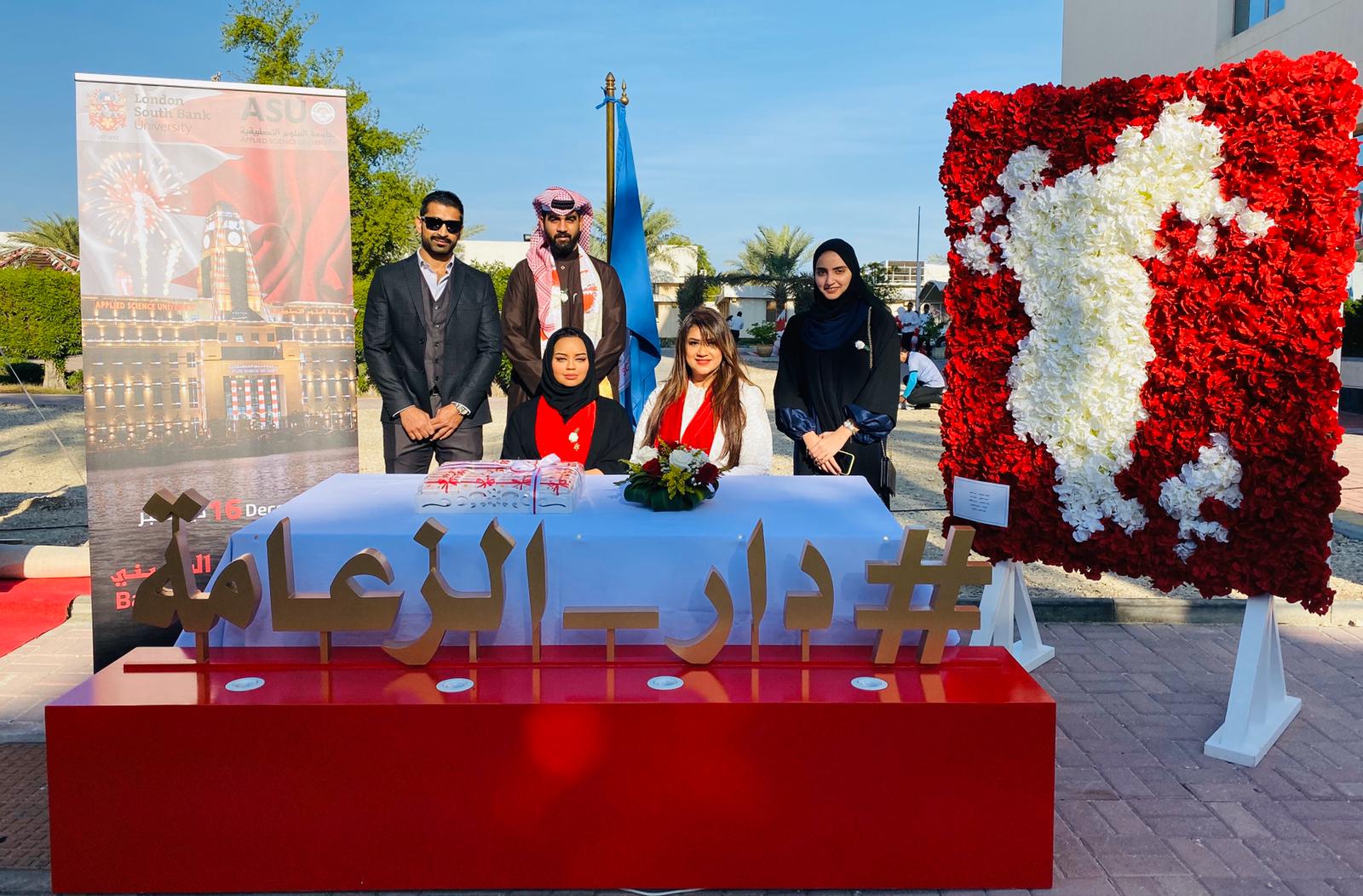 National Day Festival in the Ministry of Education
The University participated in a festival addressing the Kingdom of Bahrain National Day that was held and organized by the Ministry of Education. A significant number of Universities and schools were part of this festival sharing their happiness, loyalty and love for the Kingdom.
Ms Ruqaya Mohsin, the Director of Marketing and Public Relations; Mr Ali Mohamed, Assistant Director of Marketing and Public Relations; Mr Hood Sadiq, Administrator in the Deanship of Student Affairs and students from different colleges represented the university in that occasion.
Dr Mohammed bin Mubarak Juma, the Undersecretary for Resources and Services opened the festival on belhaf of Dr Majid bin Ali Al Nuaimi the Minister of the Ministry of Education. The booth been visited by Dr Mohammed bin
Mubarak, Dr Abdulghani AlShuwaikh the Secretary General of the Higher Education Council, Dr Muna AlBalushi the Assistant Secretary General for Evaluation and Reliability of the General Secretariat of the Council of Higher Education who expressed their happiness on that festival.
In addition, the Secretariat General of Higher Education Council invited all participants from higher education institutions in an environment full of joy and happiness to cut a cake of the National Day and celebrate this memorable occasion.