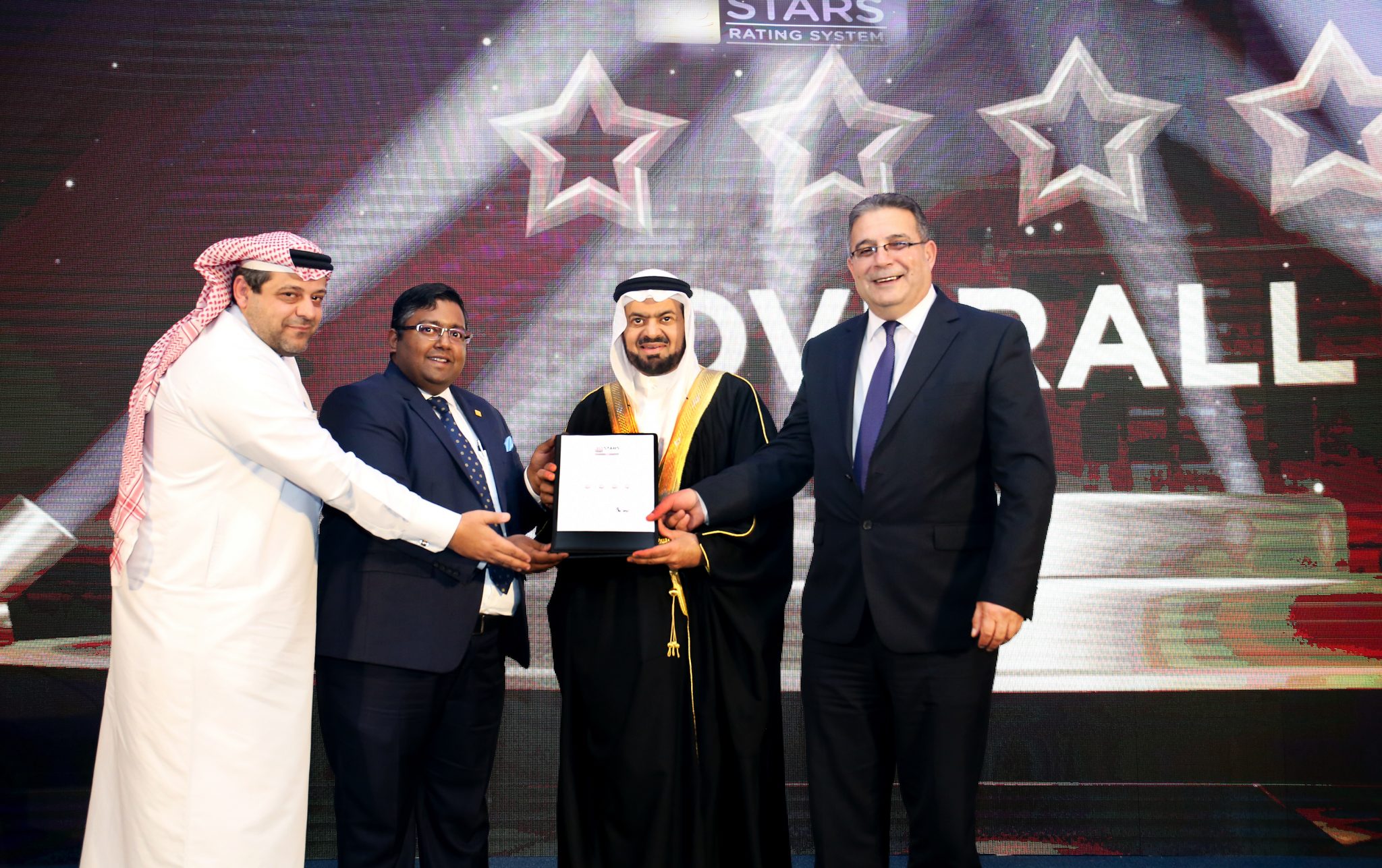 Global Ranking Shows ASU's ranked 37th and 4 Stars as a Major Achievement in Academic and Employer Reputation
According to the annual report issued by the QS Rankings (Quacquarelli Symonds) which is internationally specialized in classifying universities. In this year the University has achieved the 37th place and 4 stars in QS rating system that was comprehensively attained in the following areas;
5* in Teaching
5* in Employability
5* in Facilities
5* in Social responsibility
5* in Inclusiveness
4* in Internationalization
4* overall
The annual report issued by the (QS) showed that the university has progressed 8 places higher than its last year's ranking, and the first place as a best private university in the Kingdom of Bahrain for the second consecutive year. This ranking shows that the University succeeded 37th out of 130 universities in the Arab region which all have undertaken a standardized evaluation standards.
This achievement comes in line with the framework of the University's vision of continuing achievements in the higher education sector. This efforts enhances the institutions position among the regional and international universities, in line with the strategies of Secretariat General of the Higher Education Council (HEC). This states that the university is positioned first in the kingdom of Bahrain, Arabian Gulf and one of the first among Arab private universities to receive such certificate.
Professor Waheeb Al-Khaja, Director of the Board of Trustees thanked and praised Professor Ghassan Aouad, the University President, and all the University members for their efforts on the continuation of this outstanding achievement. Pointing out that the university is keen on developing its academic level, improves the performance and outputs that fulfils the market gaps with skilled and highly qualified candidates.
This followed a thanking speech by Professor Ghassan Aouad, the University President, congratulating all who contributed their time and hard work in this excellent achievement that was especially dedicated to Professor Waheeb Al-Khaja for his leadership, vision and continuous support. Professor Aouad also acknowledged Directorate of Marketing and Public Relations team members for their creativity and innovative work employed in that celebration, in particular Ms Ruqaya Mohsin, the Director of Marketing and Public Relations who presented the show as an the MC in its best form. This continued with a speech by Mr Ashwin Fernandes, Regional Director of MENA and South Asia QS, highlighting that the (QS) Rankings of universities are among the most important means by the academic levels in the higher education sector. And he explained that each Ranking system is designed to establish a sequential order for universities to demonstrate the availability of scientific research conditions for the quality of the educational environment on a global level.
And finally the announcement of this achievements was revealed in the QS stars culminating in the declaration of each 6 criteria (Teaching, Employability, Facilities, Social responsibility, Inclusiveness and Internationalization) and concluded that the University is now rated at an overall 4 stars by the prestigious QS universities rankings agency.