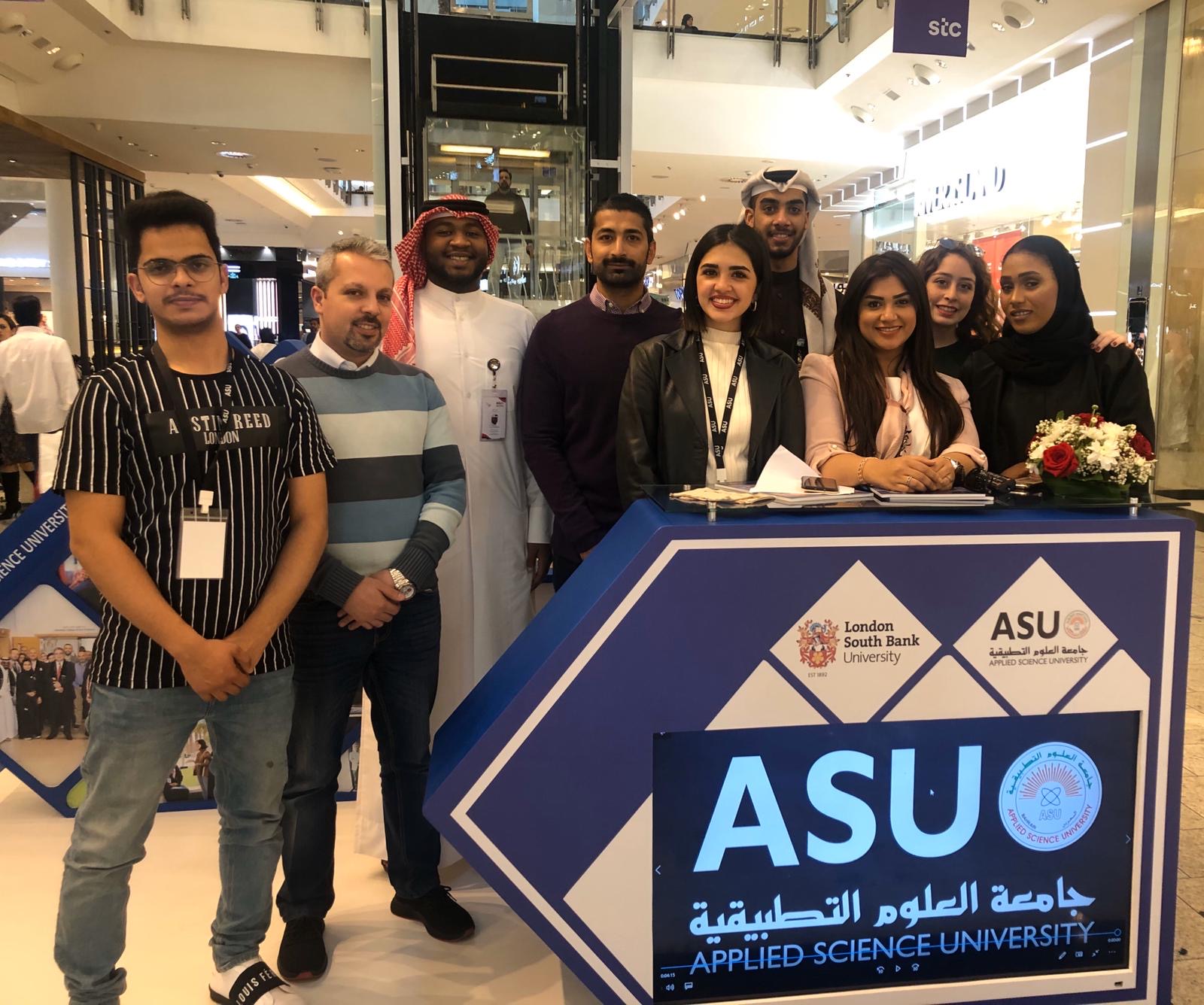 University Campaign at the City Center
As part of the Directorate of Marketing and Public Relations students recruiting plan, a promotional booth been held and organized by the Directorate at the City Center Mall Bahrain. The three-day mall campaign aim was to present the university academic programmes to the walk-in, targeting all interested segments from diverse demographical preferences.
The campaign included representatives from the Directorate of Marketing and Public Relations Mr Ali Mohammed, Mr Baha Karaimeh, Mr Abdulhameed Baqi and Mr Yusuf Al Ghawi, representative from Directorate of Admin & Finanace Mr. Maan Alnasser, representatives from Directorate of Admissions & Registration Mr. Furat Haddad & Mr. Ahed Shanti in addition to members of student's council who presented University courses and other provided facilities by advising the audience on majors which suits their passion. This also concluded ruffles/prizes for those who enrolled directly from the university stand.
In fact, this type of campaigns provides the university with a wide array of options that allows not just to communicate the message but helps reach the target market in a bold, and interactive personal manner. Whether it's brand awareness or directing the student and their parents on the path of enrollment.