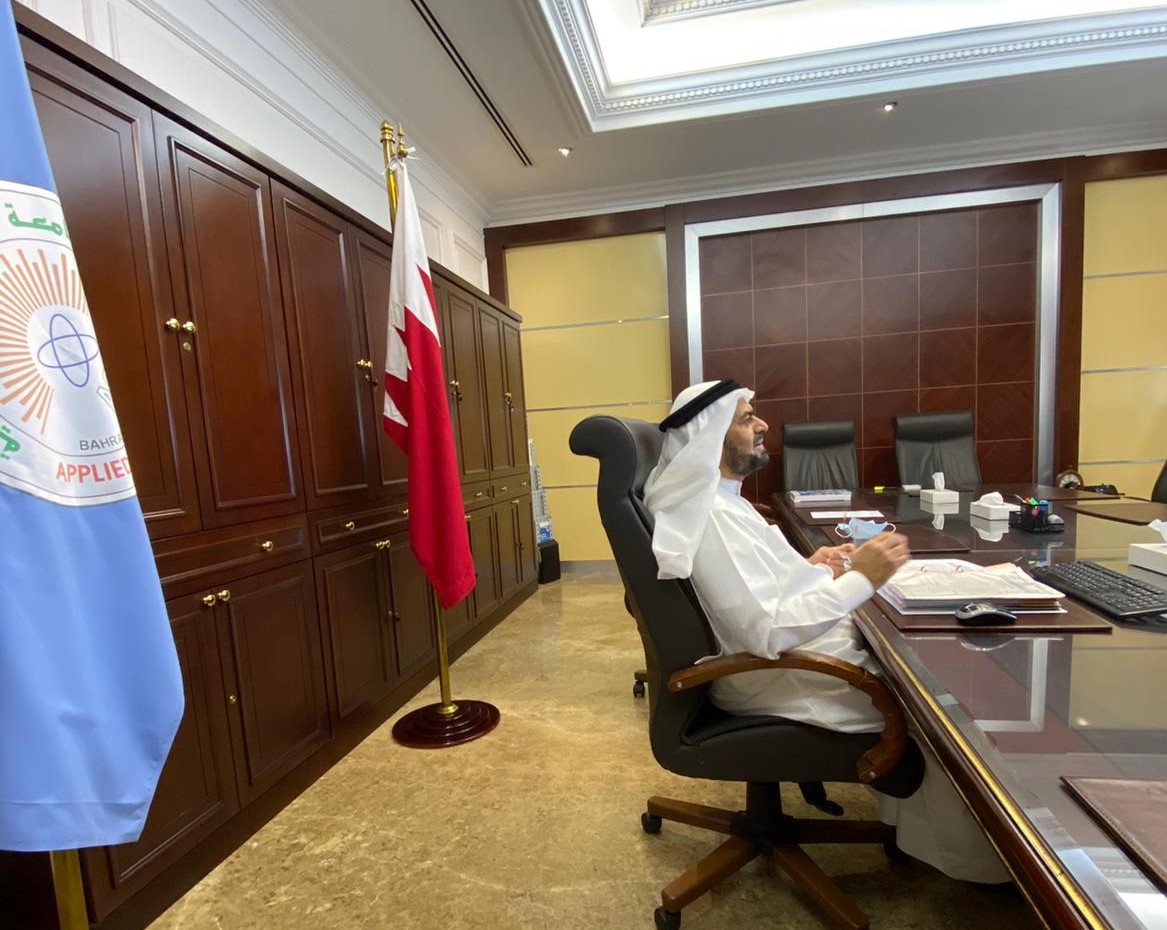 The Board of Trustees takes precautionary measures to deal with the pandemic crisis
Prof Waheeb Al-Khaja, the Chairman of the Board of Trustees, emphasized that the university is striving to succeed its planned objective that was formulated since its foundation and reflecting its capabilities for attaining these goals in compliance with Bahrain's Economic Vision 2030.
This was acknowledged during the Board of Trustees meeting BOT, which was virtually conducted for the academic year 2019/2020. The meeting included Prof Waheeb Al-Khaja; Prof Ghassan Aouad, the University President, and it also witnessed the attendance of the board members, Dr. Fatima Mohamed Al-Balooshi; Dr. Fayez Hashim A.Latief Al-Sadah; Mr Adel Abdulla Nass; Mr Waleed Al Khaja; Mr Ghazi Abdullah Nass and Mr Mohamad Yaqoob Al Aamer.
During the meeting, a number of topics been discussed among their listed agendas, most importantly those related to the precautionary measures in combating the spread of the Coronavirus, issues related to the distance learning and second-semester students' evaluations of the year of 2019/2020, to cope up with this pandemic situation effectively.
Prof Aouad, admired all the progress that was achieved by the university during the second semester, including the increased numbers of the fellowship holders that reached up to 65, which represents the highest ever among both the academic and administrative members. These achievements have been stated in his report, highlighting all improvement made during this period, which was examined by the university strategic council for the next five years 2020-2025, this also covered the recent updates on risks and the internal audit results related to the second semester.