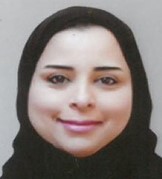 Dear Students,
I am delighted to welcome and congratulate you on joining this distinguished university and its exceptional community. You are the best among your peers, and I commend you on your university selection, as well as the university for having you.
In line with the university's commitment to the importance of students and their support, guidance, and counseling, the Directorate of Students Affairs has established the Counseling Office, which covers academic, psychological, and social dimensions. The office has developed various counseling programs and activities that embody its vision, mission, and objectives.
The mission of the Counseling Office within the Directorate of Students Affairs is to create an educational environment that supports positive student behavior, helps them adapt, align, and integrate positively into the university's programs and activities. We provide students with the necessary support to overcome their academic, psychological, and social challenges in a confidential and private atmosphere, which reflects positively on their performance and expected academic achievements.
In conclusion, dear students, I wish you all continued creativity, excellence, and success in your academic journey.
Phone :16306052
Email : mooza.althawadi@asu.edu.bh