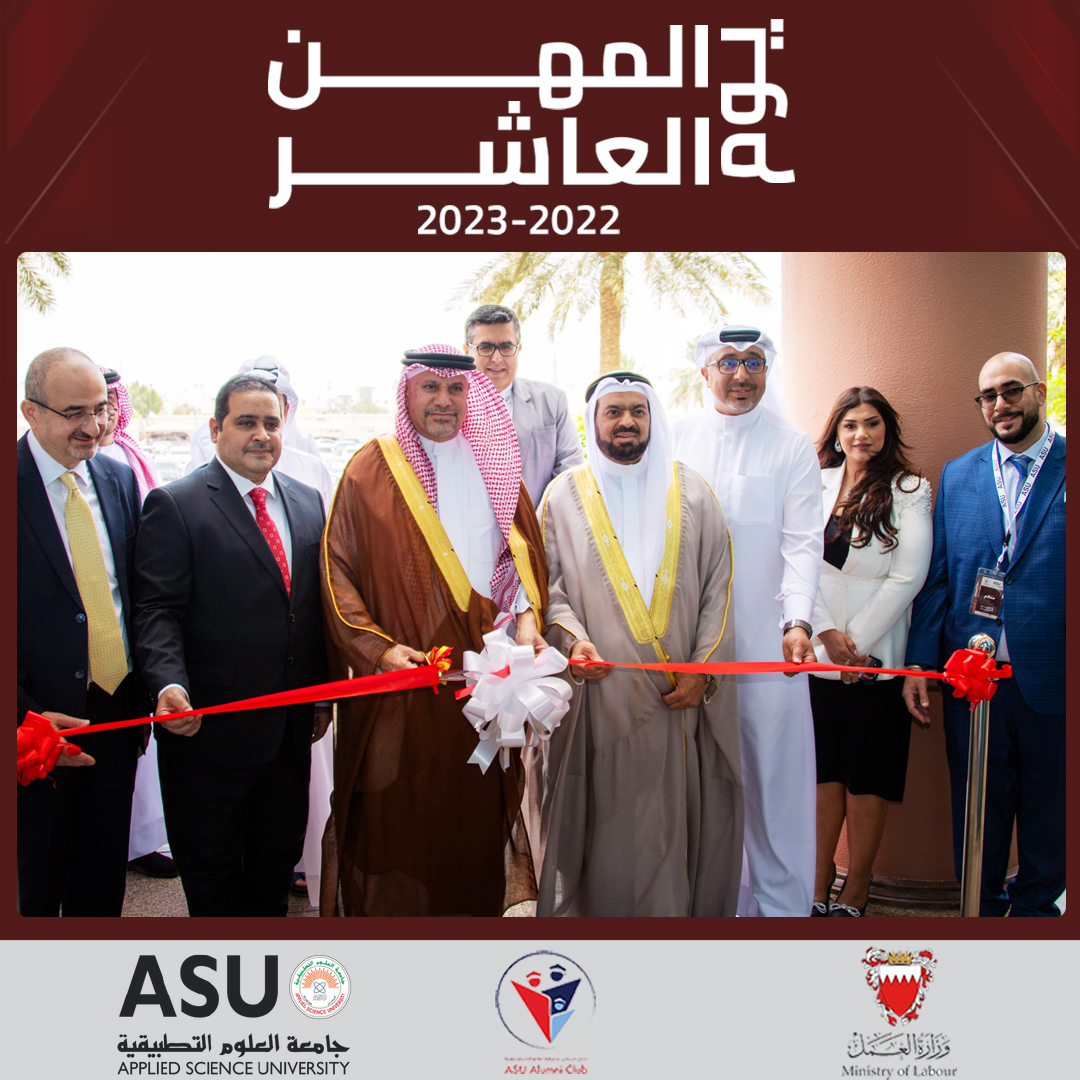 Opening of the Careers Fair at ASU "Careers Day"
Under the patronage of His Excellency Mr. Jameel bin Mohammed Ali Hamaidan, Minister of Labour, Applied Science University organized its annual careers fair titled "Careers Day".
The event was inaugurated by the His Excellency Mr. Ahmed Jafar Al-Hayki, Assistant Undersecretary at the Ministry of Labour, in the presence of the Chairman of the Board of Trustees, Professor Waheeb Al Khaja, the University President, Professor Ammar Kaka, the Assistant Undersecretary for Labour Relations at the Ministry of Labour, Mr. Aqeel Abdul Ali Bouhussain, and a number of executive directors and officials from participating organizations.
The fair featured more than 50 entities from both the public and private sectors. Additionally, the Ministry of Labour had a dedicated pavilion showcasing its projects and programs in the fields of citizen employment, as well as providing training opportunities in various disciplines and sectors.
During the opening ceremony, attendees had the opportunity to visit the booths of the participating organizations and explore the projects of students and graduates from the College of Arts and Science, including graduates specializing in computer science, interior design, and graphic design.