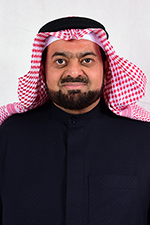 Professor Waheeb Ahmed Al Khaja, Chairman
Professor Waheeb holds a Ph.D. in Civil Engineering from the University of Leeds in the U.K. He is currently Chairman of Board of Trustees, and Managing Director of Gulf Educational Projects (W.L.L) (Applied Science University) in Kingdom of Bahrain. Professor Waheeb held the position of President, Applied Science University, Bahrain from 2004 to 2015 and prior to that was a faculty member of the Department of Technological Studies, College of Postgraduate Studies, Arabian Gulf University from 1986 to 2004. He has also held a host of other senior management and academic positions. Professor Waheeb is widely published and a member of numerous organizations and societies including the American Concrete Institute; Bahrain Society of Engineers; Concrete Society, London; Society of Academics, Bahrain and the Arab Council of Admission & Registration Organization for Universities in The Arab Countries, Kuwait. And Fellow of Chartered Institute of Building (UK)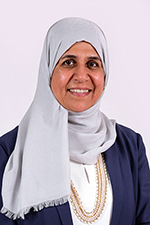 Dr. Fatima Mohamed Yousif Al-Balooshi, Vice Chairman
Dr. Fatima holds an Ed.D. in Instructional Technology and Media from Columbia University in New York. She was the previous Minister of Social Development from 2005 until 2014, the Acting Minister of Health from 2011 until 2012, and the Minister of Human Rights and Social Development from 2010 until 2012. She also worked as a Professor at the University of Bahrain from 1996 until 2005.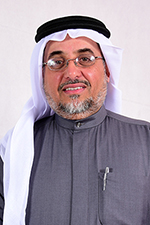 Dr. Fayez Hashim A.Latief Al-Sadah, Board Member
Dr. Fayez holds a Ph.D. in Mechanical Engineering from University of Leeds in the UK. He has previously worked as a General Manager in Bahrain National Oil Company and Bahrain Petroleum Company. He worked as a General Secretary in the Supreme Oil Company and was a chairman in the Bahrain Aviation Fuel Company. He was a member of the Board of Trustees in Bahrain University and is currently a member of the board in the National Oil and Gas Authority.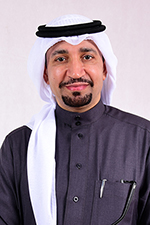 Mr. Adel Abdulla Nass, Board Member
Mr. Adel holds a Master's degree in Business Administration from the National University in California. He is currently the Head of the Finance Department of Nass The Group. The Group is a major construction, industrial and commercial organization with operations throughout the Gulf and overseas.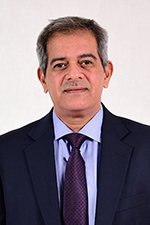 Mr. Waleed Al Khaja, Board Member
Mr. Waleed Alkhaja holds a bachelor's degree in Business Administration from North Texas State University. He joined the Pension Fund Commission in Bahrain as Director of Investment in 2005 after 19 years in the Investment Directorate at the Ministry of Finance. In 2008 he became Director of Investment in the Social Insurance Organization (Pension) and in 2010 took up the position of Managing Director in SIO Asset Management Company. In 2013 he joined his family-owned business. Mr. Alkhaja is the Managing Director of AMAK Property and Development.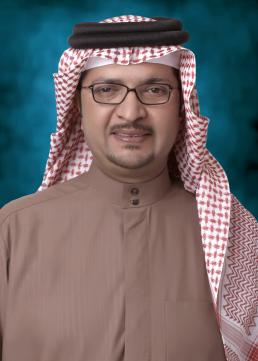 Mr. Ghazi Abdullah Nass, Board Member
Mr. Ghazi Abdulla Ahmed Nass holds a Bachelor's of Science degree in Civil Engineering from California State University, and is Chief Executive Officer for Nass Contracting, based in the Company's Head Office in the Kingdom of Bahrain. He represents the Contracting business in Bahrain, Saudi Arabia, United Arab Emirates and Qatar. In addition to Nass Contracting, Ghazi is a Main Board member of Nass Corporation and A.A Nass & Sons. Mr. Ghazi was served with an award from His Majesty King Hamad for Services to the Construction Industry in December 2012.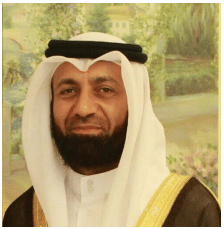 Mr. Khalid Al Amer, Board Member
Mr. Khalid Al Amer Holds MSc in Construction Cost Management from University of Reading in the UK and BSc. In Quantity Surveying from University of Dundee in Scotland. In 1983, he has worked previously in Ministry of Works and appointed as Director Cost Engineering until 2007. He worked as Assistant undersecretary for Housing Projects and Assistant undersecretary for Housing Services and Policies until 2016. He was member of Advisory Committee for Construction Industry in University of Bahrain. He is Fellow Member and Counselor of Royal Institution of Chartered Surveyors in UK. He is currently Commercial Arbitrator and Consultant for Contractual Disputed Cases.
Ms. Jomana Reyadh

Office Manager of the chairman of Board of Trustees