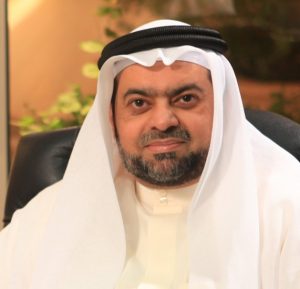 A very warm welcome to the Applied Science University in Bahrain where our students are at the heart of everything we do.
ASU has an international outlook, through our partnerships with leading universities and academics in the UK and the Arab world, but also has a strong commitment to our local community and region through research, investment and business partnerships.
Our students come to ASU to enjoy a challenging, practical and industry relevant academic programme that is supported by qualified, stimulating academic staff in a pleasant, safe and equitable environment. They also relish participating in a wide range of social, extracurricular, community and sporting activities – as well as developing the knowledge and transferable skills needed for employability.
We deliver undergraduate and masters programmes, across four colleges, to around 3,000 students. Several more courses are planned to come on stream in the near future in order to widen our global reach and access to bright, ambitious, and talented students throughout the region.
We have invested in facilities, by building a modern and well-designed University campus. ASU contributes significantly to the local economy annually and intends to become a leading private University in the Gulf.
With drive and determination, we envisage our graduates playing a vital role in the future of the GCC economy.
You can depend on a warm welcome at ASU.
Prof. Waheeb Al Khaja
Chairman of the Board of Trustees