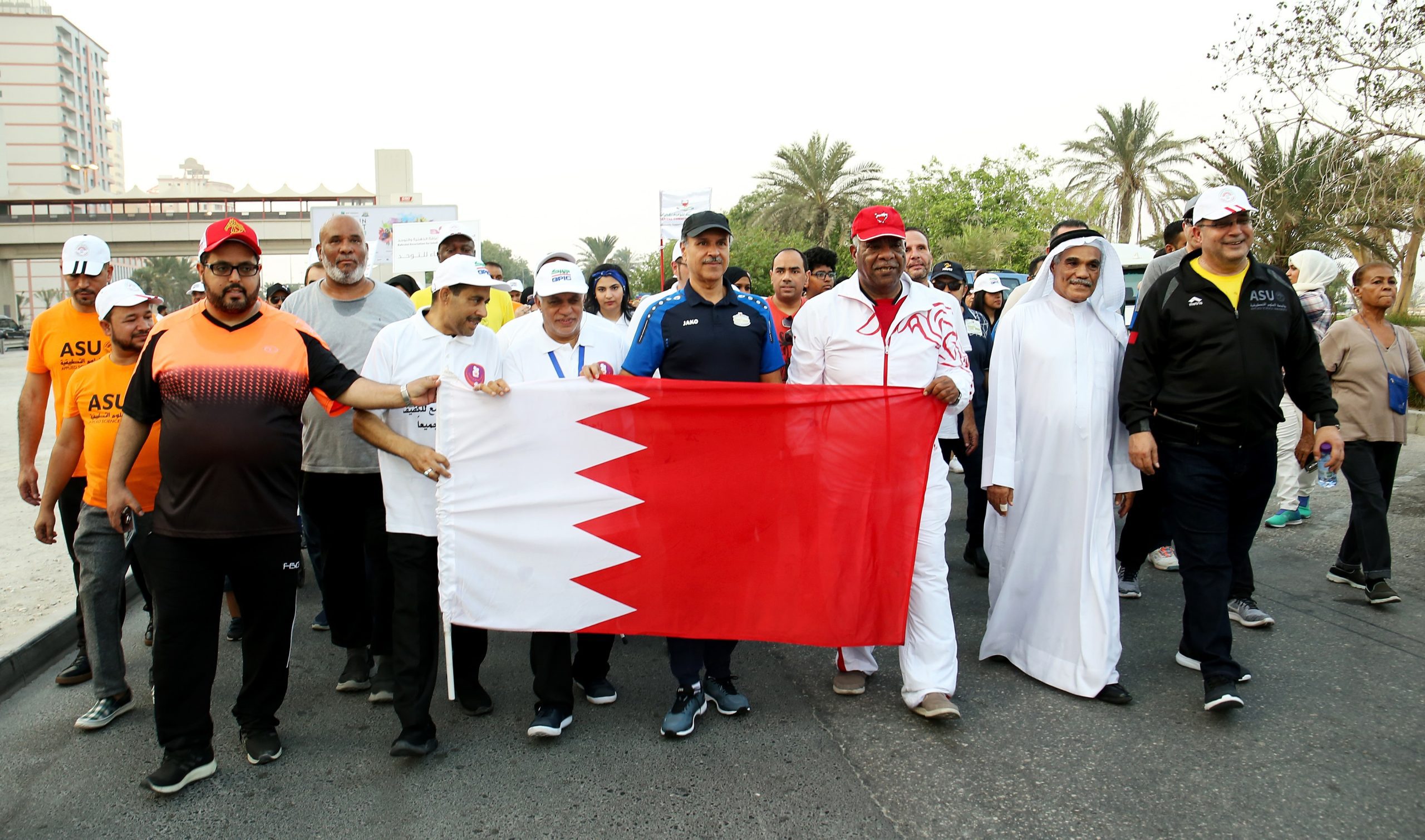 University Participation in "walking with the Blind"
Under the patronage of HE Shaikh Hisham bin Abdul Rahman bin Mohammed Al Khalifa, Governor of Capital Governorate, the university participated in the activity of "Walking with the Blind" that was led by Professor Ghassan Aouad the President of the University along with a large number of academic, administrative members and students. The activity was organized by the Friendship Association for the Blind, on the occasion of the "International White Cane Safety Day".
The participation carried the slogan "Supporting the community for the blind is our duty" which is a part of the initiatives of the Community engagement office, in order to achieve the vision of the university and its mission to support the Bahraini society in all its segments.