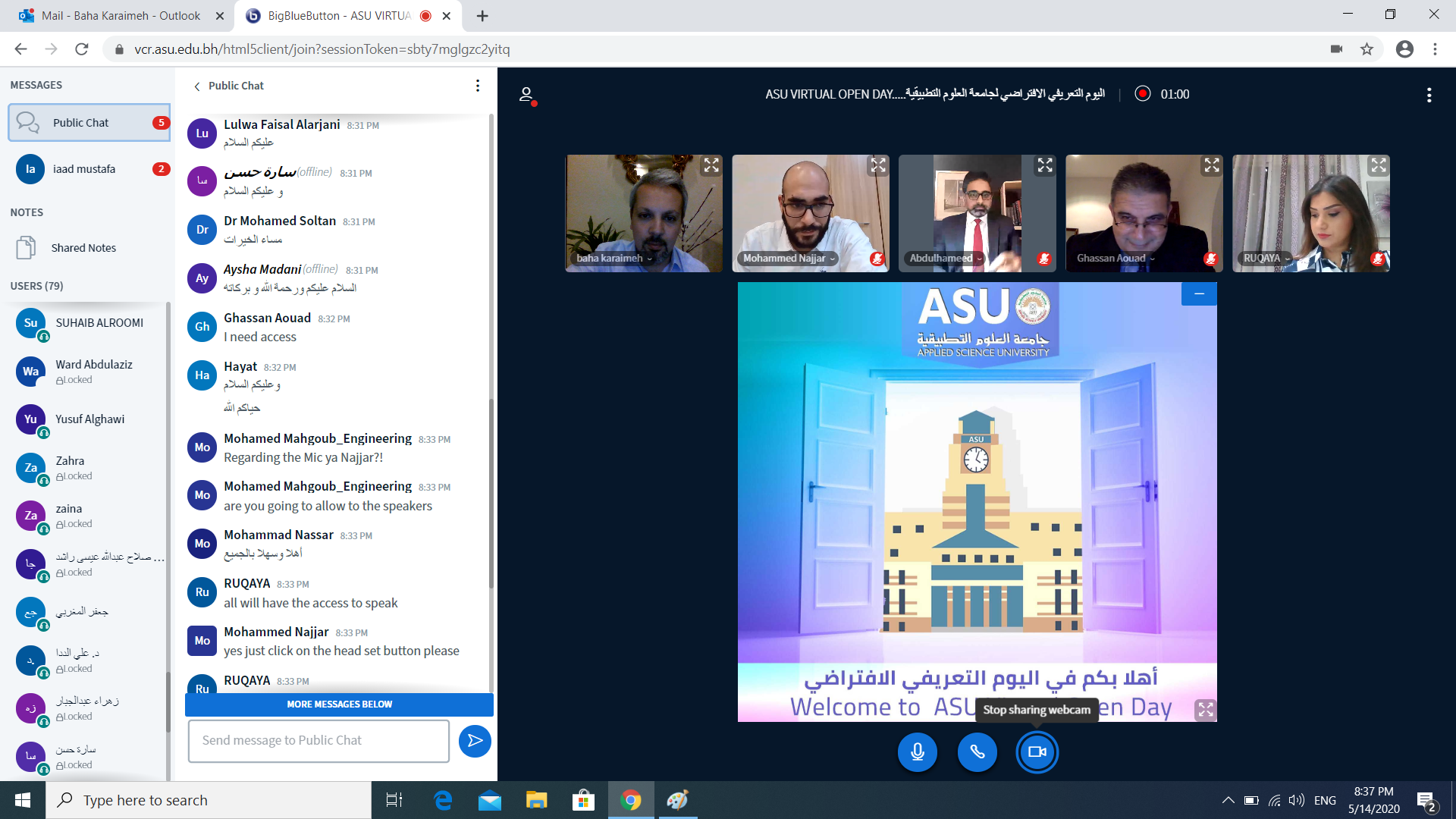 University held its first virtual open day
A first of its kind, The University held a virtual open day which was organized by the Directorate of Marketing and Public Relations at the University, witnessing participation of the University President, Prof Ghassan Aouad; Dr Mohamed Yusuf, VP for Administration, Finance and Community Engagement; including both Academic and Administrative Members; and an approximate of 70 attendees from various educational levels and backgrounds.
This event allowed all the attendees the opportunity to meet and openly chat with the deans, tutors, and other senior members about college life, specializations, admission, and any other subjects. The open day also enabled the students and parents to share their direct inquires and viewpoints about the University, offerings, undergraduate and postgraduate programmes, and other provided services, followed by a virtual campus tour, access to all state-of-art facilities, and colleges from the comfort of their computer or Smartphone.
This approach was the reflection for coping with the current situation of (COVID-19) pandemic, which made it possible for the University to deliver a safely informative session of comprehensive counselling to all the potential candidates who are planning to pressure their higher education at ASU.
Ms Ruqaya Mohsin, the Director of Marketing and Public Relations, Stressed on the importance of this initiative which helps in bridging the University with the social community and fulfilling all the students/parents requirement related to the educational directions, latest news updates and other essential services, and connecting them to our social media channels. And this through further meetings of similar virtual activates that the University is planning to conduct in the near future.
She also concluded the session by highlighting the current admissions openings for both undergraduate and postgraduate programmes, including all the university specializations, in addition to the hosted international programmes from LSBU.