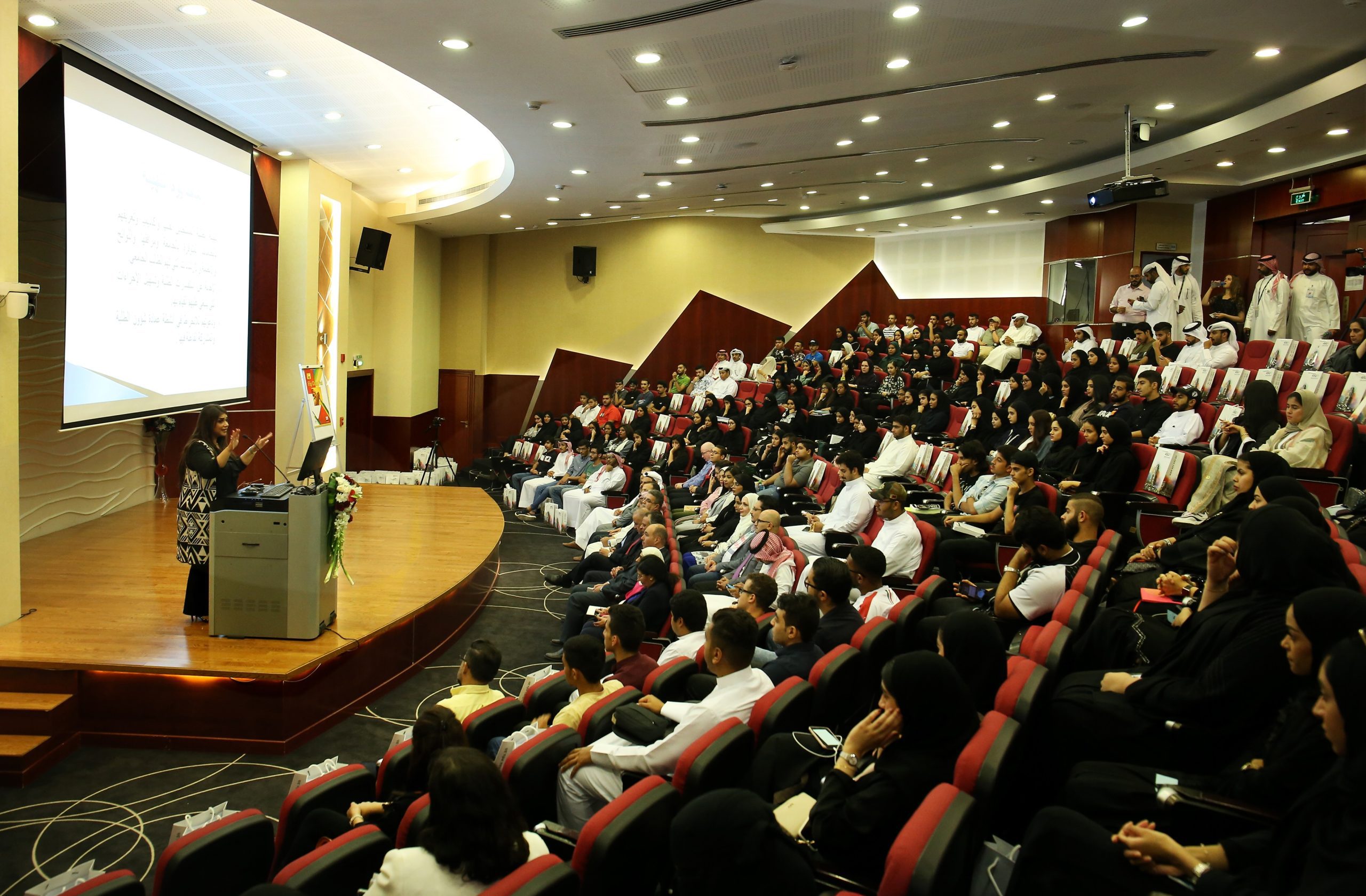 ORIENTATION DAY FIRST SEMESTER 2019/2020
An Orientation Day was organized by the Deanship of Student Affairs for the first semester of the academic year 2019/2020, at Abdulla-Nass auditorium where the student council members welcomed the newly registered students.
This session started with an inspirational speech delivered by Professor Ghassan Aouad, the University President. Welcoming the new students and endorsing their right choice for being part ASU family. He also explained about the University's vision, mission and introduced them to the senior management team. The event was also continued with an interactive speech by Ms Ruqaya Mohsin, the Director and Marketing and Public Relation, followed by a video of University achievements for the academic year 20182019.
Dr Hayat Ali, the acting Dean of Student Affairs highlighted on her speech all the support offered at the Deanship that will smoothen their educational journey and others situation such as institutions transition. She encouraged the students to take part in extra-curricular activities offered by the university either within or outside the University in order to develop their full potential in becoming responsible graduates and valuable members within the social community.
Mr Mohammed Najjar, the Students Services manager highlighted the support offered by the deanship and the importance of taking part in all the University activities, encouraging them joining the (including; women club, sport club, cultural club, media club, volunteers club and talent club). Moreover, this part one ended by an draw for two lucky new students who won the ruffle prizes of BD 50 for each, after that, all the new students were requested to fill out a survey forms related to the orientation day and medical form to highlight any special needs situation or any other medical case that needs special attention that was kept in their giveaway bags.
The event was concluded with a tour where all students visited the facilities within the campus, which includes directorate of Administration and Finance, Library facilities, IT and support systems, the Directorate of Admission & Registration, Deanship of Student Affairs and others facilities including the cafeteria, praying rooms, female student room, games room and ended by visiting the tables of students clubs who were presented in the lobby for the new students to join the club that best serves their hobbies and interests.