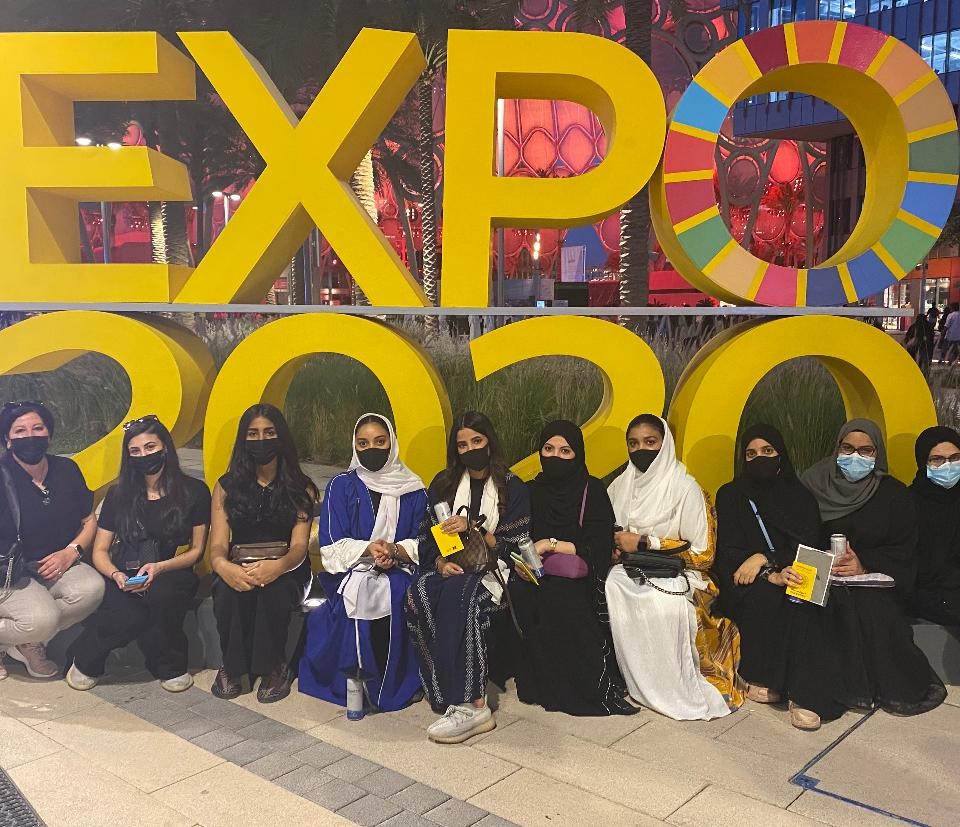 An Educational Trip for ASU Engineering Students to Dubai Expo 2020
The University organized an educational trip for its College of Engineering students to Expo 2020 Dubai. 11 students participated in the trip which was organized under the supervision of Dr. Faiza Zitouni, Assistant Vice President for Academic Affairs and Development, and Dr. Mohamed Salama, Acting Dean of the College of Engineering. The objective was to enable the students to further develop and better contextualize the skills they acquired during their studies at the University, especially practical skills.
The students had the chance to visit a number of architectural and construction projects in Dubai at the United Arab Emirates during the educational trip which included, in addition to the visit to the Expo 2020 Dubai, a series of meetings with a number of entrepreneurs from Silicon Valley, to learn more about the role and impact of technology on the engineering and architectural practices.