LSBU Delegation's visit to BAb Al Bahrain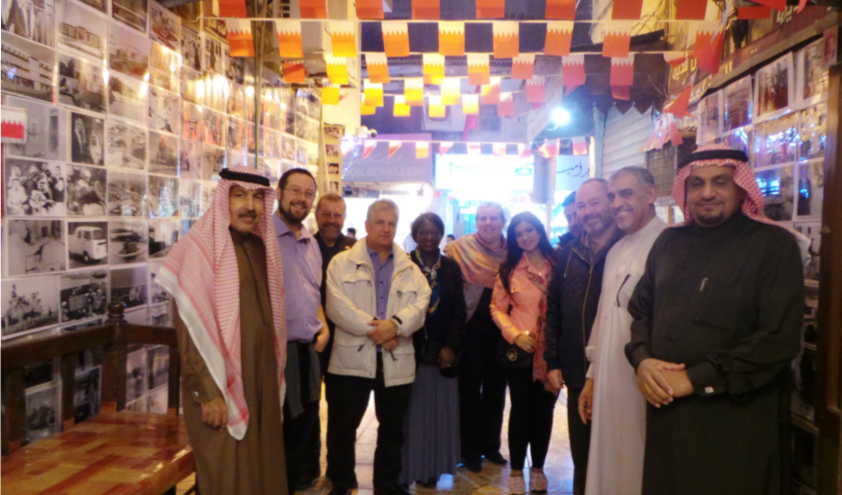 On Monday night, 12 December, LSBU delegation accompanied by staff members of the Directorate of Marketing & Public Affairs went on a site visit to Manama Suq at Bab Al Bahrain.
The delegation enjoyed the tour and the vibrant collection of shops which offers a wide range of goods from textiles, spices, incense, perfumes, handicrafts and souvenirs. It was a new experience for them in terms of knowing the Bahraini people, products and food which they found interesting.