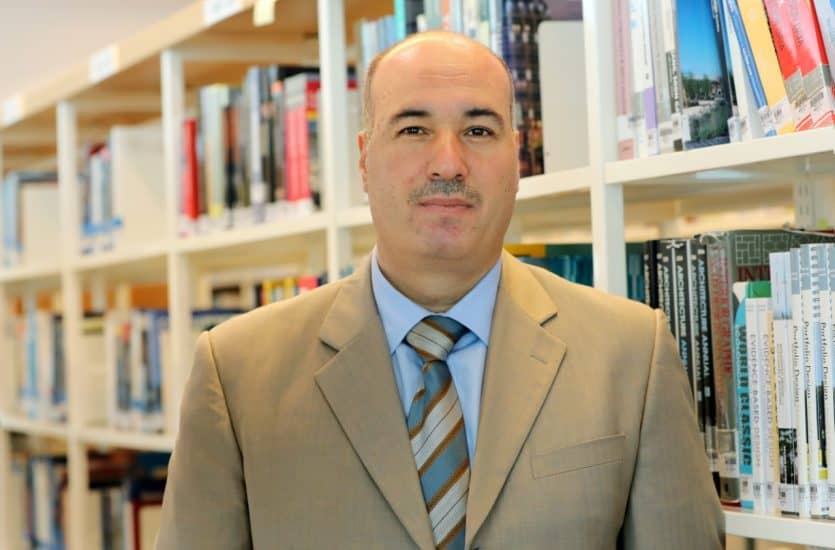 Dear Students
Welcome to the College of Arts and Science which was established in 2005.  The College has three departments:
The Department of Computer Science (Computer Science programme)
The Department of Design and Arts (Interior Design and Graphic Design programmes)
The Department of General Studies (for all students where appropriate)
According to the University's mission, the College seeks to provide students with the necessary knowledge and practical skills to meet their educational goals and aims to help them develop valuable transferable attributes for successful employment upon graduation.  Our dedicated teaching staff continuously evaluate, update, and enhance our existing courses and introduce new courses towards
this goal as well as engaging with the students on an ongoing basis to give advice on their courses and responsibilities.
The College also strives to keep abreast of market requirements and developments in the Kingdom of Bahrain and the countries of the Gulf Cooperation Council (GCC) in order to be outstanding in the fields of Computer Science, Interior Design, and Graphic Design.
A common complaint about today's university graduates in IT and design is their inexperience in linking theory to practical situations. To address this, the College focuses on connecting information and concepts taught to real-life contexts, through projects and practical applications.  In this way, our students develop professional hands-on skills to meet the needs of local, regional, and international labour markets.
The College offers first class facilities, including state-of-the-art design classrooms and a suite of sophisticated computer labs connected to the university network to support e-learning. Ongoing research is conducted to ensure Computer Science, Interior Design, and Graphic Design courses meet the latest international standards.
I warmly welcome you to come and join our College.
Prof. Ayman Al-Dmoor
Acting Dean of the College of Arts and Science