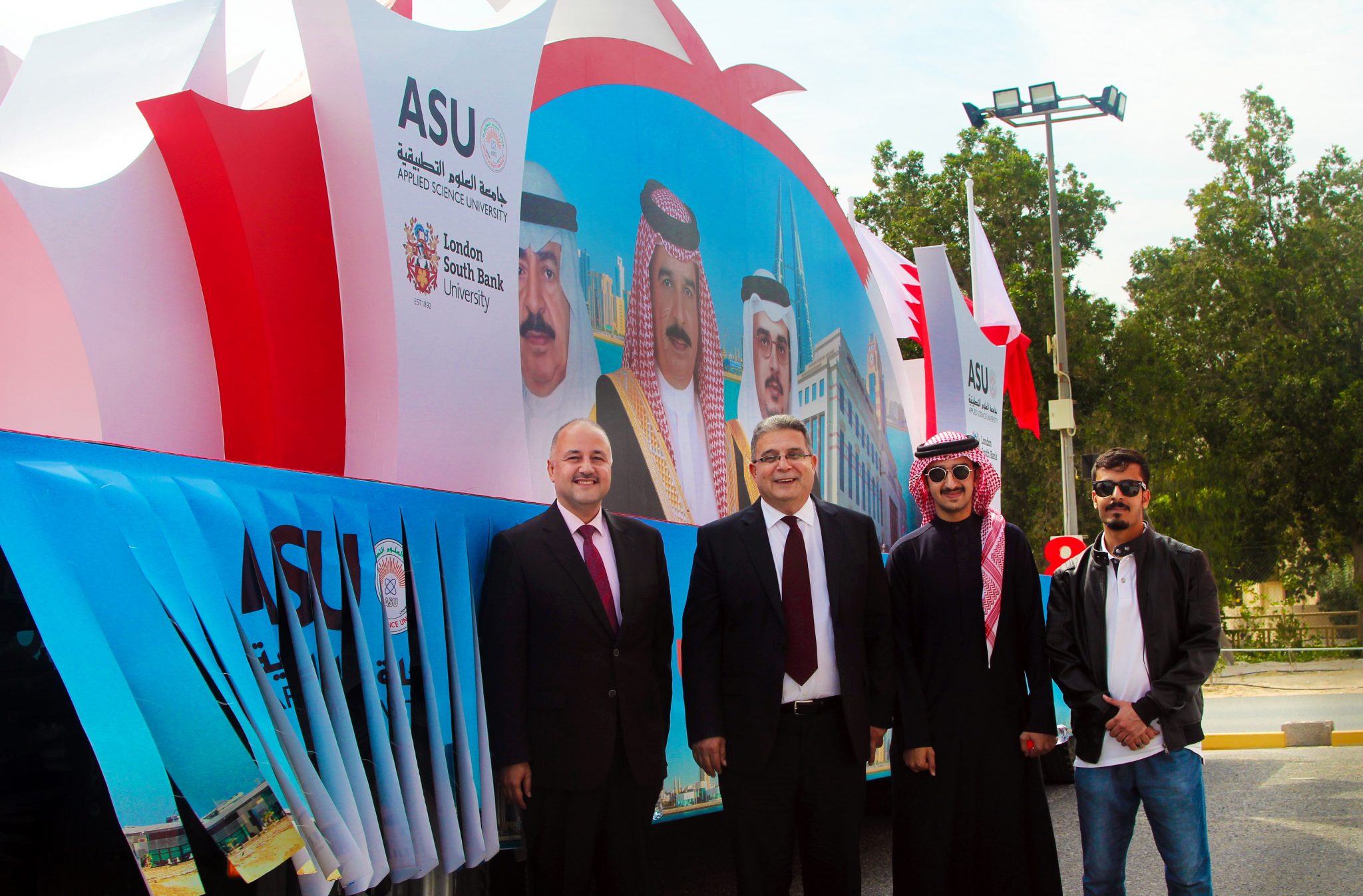 Applied Science University's Participation in 19th Anniversary of the National Action Charter
The university participated in the celebrations of the Ministry of Education on the anniversary of the National Action Charter, as the university participated in the march of private vehicles for higher education institutions and a number of government schools in the Kingdom, and the exhibition accompanying the ministry's celebrations on this occasion.
And the university's participation in this important celebration in the history of the Kingdom comes to express loyalty to the wise leadership, and confirm its pride in the memory of the National Action Charter.
The University also affirms, through its participation, that the wise approach of His Majesty King Hamad bin Isa Al Khalifa, the country's monarch.