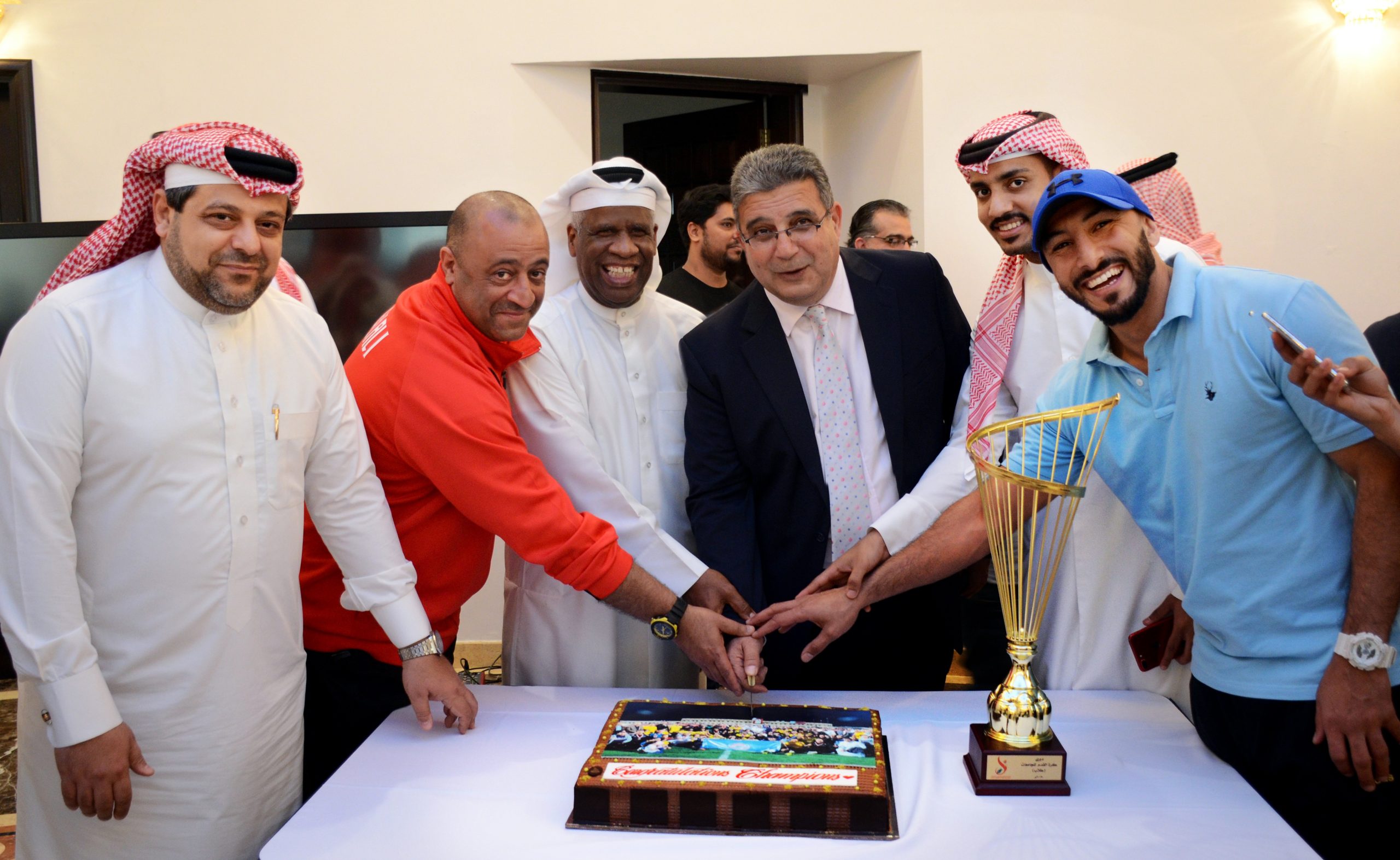 Applied Science University Wins National Football League Championship
Applied Science University league team was crowned the winner at the first edition of the National Football League after a distinguished performance by the team with no loss. The team not only won the league title but its player, Nader Fathi, won the title of the best player in the championship, thus declaring the superiority of the University on a collective and individual levels in the championship.
The team managed their victory in the league after winning the top position with 27 points from 11 games, eight wins and three draws. The last decisive draw was in the final match that announced our team as the champion of the first edition of the league in Bahrain.
The University held a celebration to honour the players in the presence of Professor Ghassan Aouad, the President of the University, members of Bahrain national team, Hamoud Sultan, former member of the Muharraq team, Dr. Mohammed Youssif, the vice president for Administration, Finance and Community Engagement, and members of the academic and administrative bodies.
Professor Waheeb Al Khaja, the Chairman of the Board of Trustees, conveyed the greetings from Mr. Sameer Nass, the Chairman of the Board of Directors and the members of the two councils who praised the players and their achievement. He commented on the vigorous spirit the players maintained throughout the tournament stressing that the University will continue to support them so they can get similar achievements.
Professor Aouad emphasised the pride of the University for winning the National Football League. He noted that the University pays great attention to sports activities in line with the initiatives of His Highness Shaikh Nasser bin Hamad Al Khalifa, Representative of His Majesty the King for Charity Works and Youth Affairs, Chairman of the Supreme Council for Youth and Sports and President of Bahrain Olympic Committee who launched this year as "the year of gold" for Bahrain in supporting the Bahraini sport.