The University congratulates the Ministry of Education for the validation of the secondary school results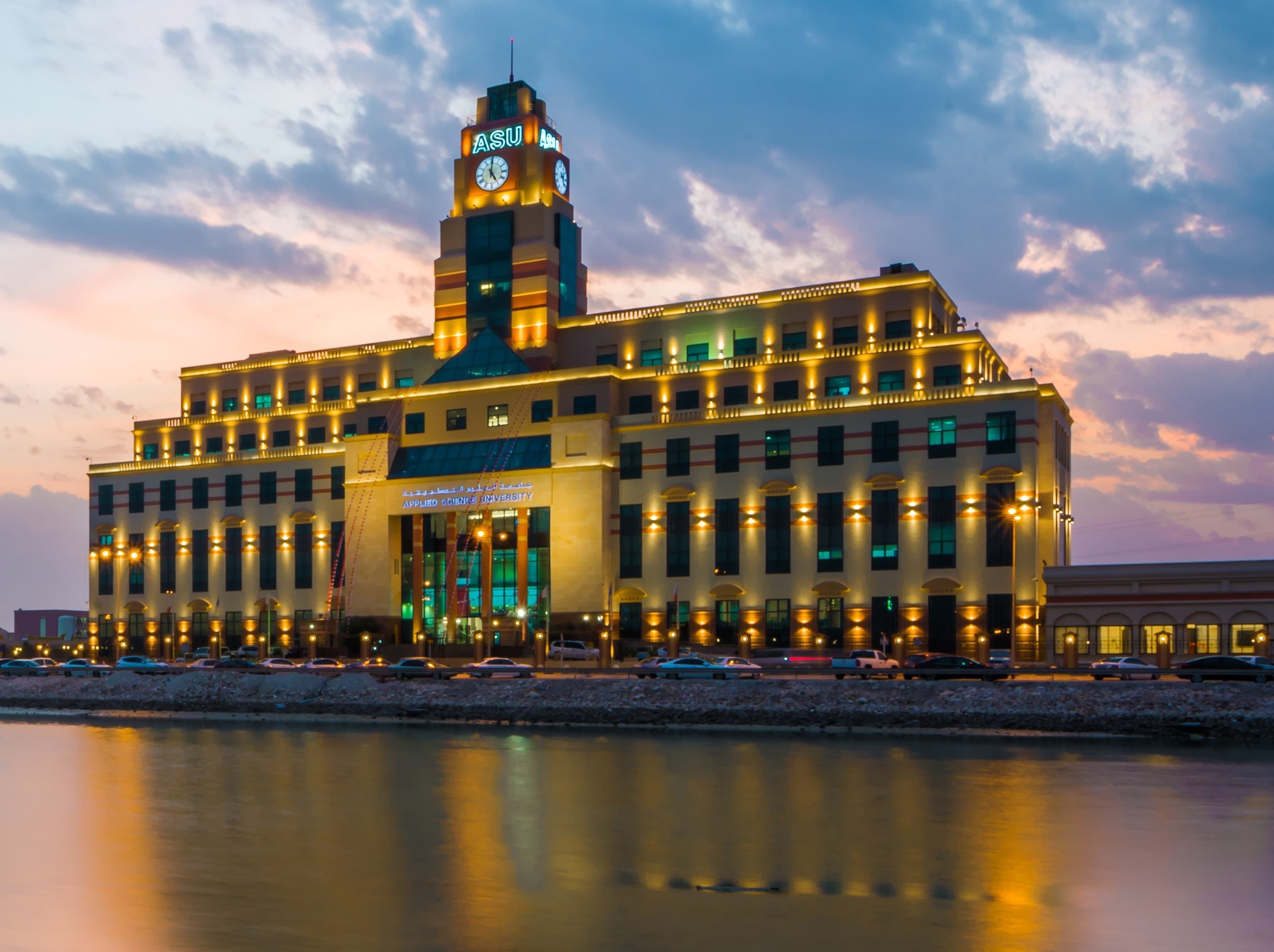 The Applied Science University is working to develop its educational system in order to achieve its vision that focuses on providing the best services to students, which contributes to enhancing their academic career and improving the quality of educational outcomes.
At a time when the world is going through exceptional circumstances imposed on the world by the COVID-19 pandemic, the President of ASU, Prof. Ghassan Aouad, emphasized the importance of employing technology and modern techniques to serve the educational process, indicating that the changes imposed by the pandemic make it imperative for all educational institutions to take advantage of the capabilities technology provides to ensure the continuity of the educational process to serve students and society.
The university president praised the efforts made by the Ministry of Education to sustain education and learning despite the exceptional circumstances that the Kingdom of Bahrain and the world are going through, and the ministry's success in overcoming these circumstances by validating the results of high school graduates, and he congratulated the Minister of Education, Dr. Majid bin Ali Al-Nuaimi, and all the Ministry's employees for this success, which confirms the Ministry's ability to deal with various circumstances to ensure the continuation of the educational process.
Prof. Ghassan Aouad also congratulated all the successful students in high school and their families on the occasion of their success, graduation and this achievement under difficult circumstances experienced by students and parents, indicating that the Applied Science University is proud of every student who was committed and managed to succeed and start a new stage of his academic career with dedication and determination to build his future at the university stage.
It is worth noting that the Applied Science University is considered one of the leading universities in the Kingdom of Bahrain that has been able to make a name for itself on the map of Arab and international universities, as it offers a variety of specialties including Bachelors of Law, Business Administration, Accounting, Accounting & Finance, Political Science, Management Information Systems, Computer Science, Graphic Design, Interior Design, Masters of Law, Commercial Law, Human Resources Management, Business Administration, Accounting and Finance, in addition to the College of Engineering programs through which the student obtains a British Bachelor's degree delivered by London South Bank University in Civil and Architectural Engineering.